Biuwer wins the XXX contest of business projects City of Murcia (Spain)
October 7, 2022
- Posted by
Nieves García
-
1 min
Biuwer tech startup from Murcia, which has previously been finalist in the Seedrocket entrepreneurship campus in Barcelona, finalist in the startup and investment event Alhambra Venture in Granada and winner in its category in the international event Startup Olé in Salamanca just a month ago, has won the first prize for entrepreneurship in the city of Murcia, with a cash prize of €14,000 plus a scholarship of €10,000 to pursue an MBA at the ENAE business school.
The XXX Contest of Business Projects organized by the City of Murcia and Murcia Emplea already has its winner. One more year, there have been numerous entrepreneurs who have wanted to participate in this contest, in total 21 Murcian projects with great potential.
This contest awarded a total amount of €80,000 in different prizes, thus helping the creation of companies and boosting economic activity in the city of Murcia.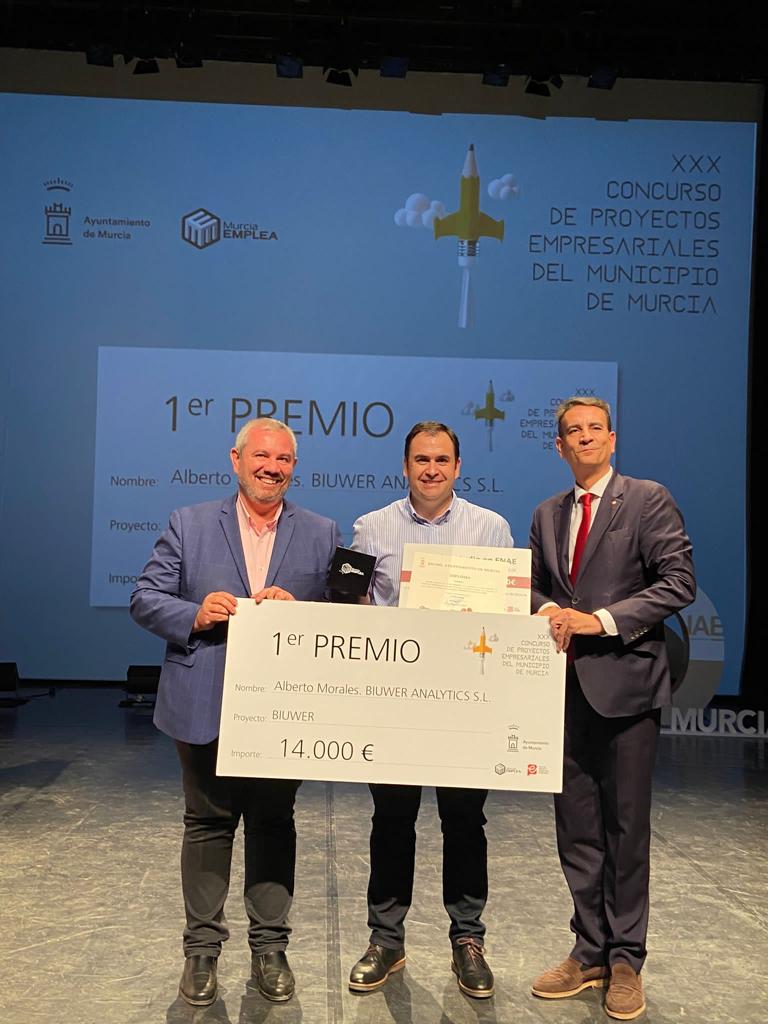 BIUWER is a Business Intelligence platform that facilitates decision making by synchronizing all the data generated by a company in a single place in a fast and secure way. To do this, the tool allows you to create dashboards and data visualizations in a matter of minutes without the need for technical knowledge.
Alberto Morales, CEO of Biuwer, states that they are very proud of what they have achieved so far and that their goal for the next year is to make an important leap in their platform by developing new data connectors, which will allow them to capture 100 new customers and open market in the rest of Europe and Latin America. In addition to closing its first round of financing through the entry of private investors.
"This award gives us the necessary impulse to keep growing and working day by day to reach our goal, to be one of the first data analysis tools referent in the market." Alberto Morales, CEO.