How to make smart decisions based on data
September 21, 2021
- Posted by
Laura Marín
-
5 min
Did you know that we make an average of 35,000 decisions a day? But we are only aware of a small part of them. Because our brain automates 99.74% of them (avoiding an obstacle while talking to a friend, driving while thinking about something else...). Therefore, we are only aware of 100 decisions per day, which means 4 decisions per hour.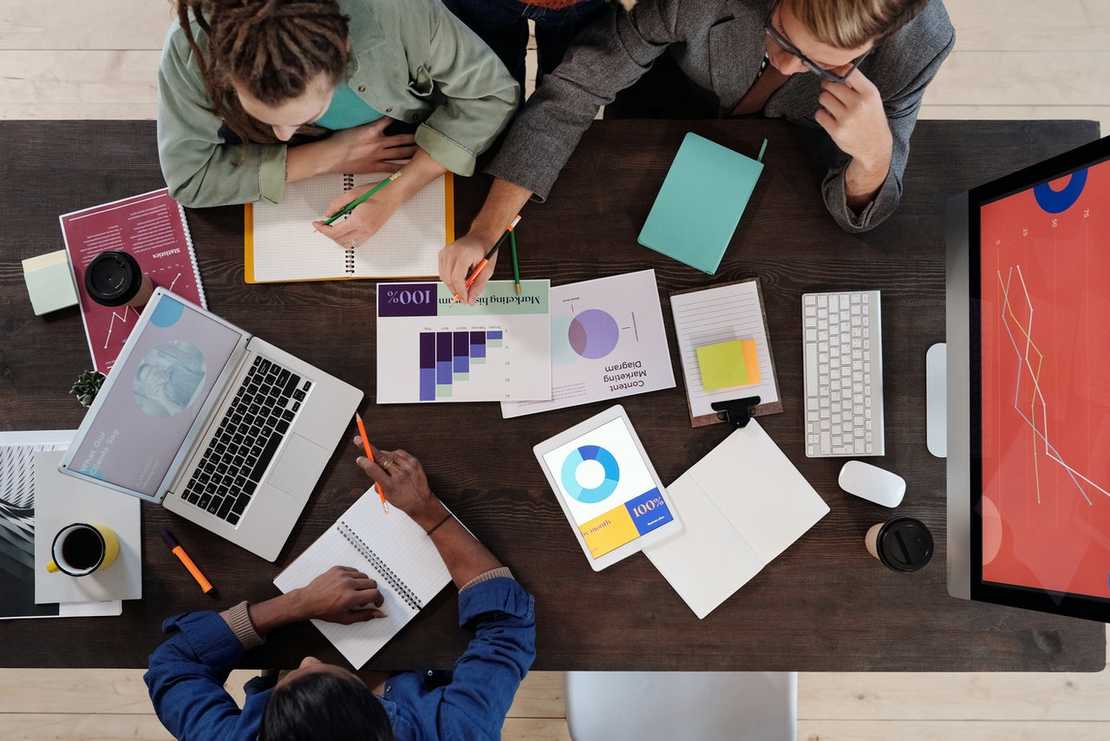 Decision-making within the company
Companies also make different decisions on a daily basis that influence their short and long-term future. Decisions that can lead a company to success, but also to failure. The reality is that not only managers are in charge of making decisions that affect the value of the organization, any employee can perform an analysis to find the best solution to a given problem. This is why it is so important to have access to the necessary information and data to be able to make optimal decisions, regardless of the department in the company where the issue arises.
Management, strategic, individual, operational, routine or risk decisions; some are made automatically based on our experience and knowledge, but others need to be based on real and quantitative information.
Most companies follow a series of steps to make decisions. In general, they start by analyzing the situation, continue by identifying and analyzing the different possibilities, weighing the impact and effectiveness of each of them, defining the criteria for decision-making and selecting the best alternative, then implementing that decision and, finally, evaluating the results obtained.
What is data-driven decision-making?
It occurs when a company relies on the data it collects to make decisions and leaves intuition aside. This work philosophy is compatible with organizations in any industry, as most professionals understand that data-driven decisions lead to better results. There is a logical reason behind every decision.
Benefits of being a data-driven company
Many companies understand that data is "the new oil", analyzing it has become a necessity and a critical factor for the success of a business. Many of the organizations already using data analytics tools have found ways to monetize them and turn them into a source of revenue, giving them a competitive advantage.
These are the main benefits of being a data driven company:
Strategic agility: by obtaining constant and up-to-date information, companies can approach their strategies optimally, adapting the necessary actions based on updated and optimized data. Maximum agility is achieved when we have data updated in real time, for example, with data coming from external systems (cloud applications, sensors - IoT, Social Media, etc.).

Trust decisions: making data-driven decisions means more objective decisions that can be verified, tested and even replicated in the future. Relying on data means for modern companies to have the security to establish sustainable and scalable strategies, prepared for competitive and constantly changing environments.

Customer visibility: allows a company to know its customers by knowing who they are, where they come from, what their needs are, and what and how they want to buy. For this, it is necessary to be able to unify data from all available sources and cross-reference them as necessary to obtain the required answers.

Insights-driven innovation: a mature data-driven business can drive innovation and improve offerings, applications and customer experiences if it has a complete picture of customer information.
BI and Data Analytics
Companies can achieve and maintain a competitive advantage through the continuous use of Business Intelligence (BI) tools. Today, there are comprehensive, powerful and affordable BI platforms, such as Biuwer, that help companies improve their data analysis and reporting capabilities. Measuring productivity, inventory, customer behavior, detailed financial analysis... are some common tasks that companies need to analyze.
BI platforms extract information and transform it into clear insights that enable strategic and actionable decisions, helping people do their jobs with the information they need. They must have the ability to connect with different data sources such as ERPs, CRMs, APIs, cloud applications, Social Media, etc. and allow cross-referencing data regardless of its origin, in order to analyze it and answer our questions.
It is not enough to merely manage data; an internal business strategy is needed to lead change and the constant use of these tools. Forward-thinking organizations not only manage their data, but also know how to make the most of it.
Steps to make data-driven decisions
1. Know the context
Know the context around the business strategy, defined in a strategy map. Since decision-making is a tactical part of strategic planning, the objectives of analysis should be established, as detailed as possible, answering questions such as:
What is the current situation?
What are the main current problems?
What challenges do we face?
What objectives do we want to reach?
How do we achieve these objectives?
2. Define KPIs
KPIs (Key Performance Indicators) must be the most appropriate for making tangible and specific decisions. Not just any indicator will do, KPIs must be specific, measurable, temporary and relevant.
3. Connect and prepare the data
The data sources, that is, the sources from which the company will analyze the data, such as ERP, CRM, Social Media, apps, files, databases, etc., must be clear. The validity and cleanliness of the data should be checked at the time of organizing the information.
4. Visualize
Detecting trends and anomalies is easier if you arrange data in dashboards, charts, maps, etc. However, to go into detail, data tables of different types are often used.
5. Action plan
It should be based on our current knowledge of the situation. We should describe the decision, and the specific activities involved, the reasoning, and the time and budget required.
6. Prioritize decisions
Compare new and old ideas, create a prioritization framework that takes into account the factors that are important for your company.
7. Execute
We should track changes using performance and outcome metrics as checkpoints. Any findings obtained are noted.
8. Obtain conclusions and analyze the results
The reasons for success or failure should be analyzed in order to propose strategic improvements. Learning from mistakes is key to improve in the continuous decision-making process.
In short
As James Kobielus states: "Data is not smart in its own right; rather, it's only smart if it drives smart decisions".
Making decisions based on data and not on intuition is the key to obtaining better results on a recurring basis. As with any continuous process, it is not about getting it right once, but about having a data-driven methodology to improve any aspect of the company that is proposed.
If you have not yet taken the leap to use tools for data analysis and decision-making, we, the Biuwer team, can only encourage you to do so. What we do know is that companies that get used to running their day-to-day business with the help of their data are more efficient, have less risk of making mistakes and usually have a competitive advantage over their competitors.
Do you want to learn more about how squeezing your data on a daily basis can help you become a Data Driven company? Our team of specialists will be happy to help you.