September 12, 2023
July 2023
New functionalities:
New image or thumbnail column on table cards. You can now configure fields to display images, icons or thumbnails, in Biuwer vertical and cross tables. This functionality is very easy to configure using calculated fields from a base URL modified with a country code, a product code or any other identifying parameter.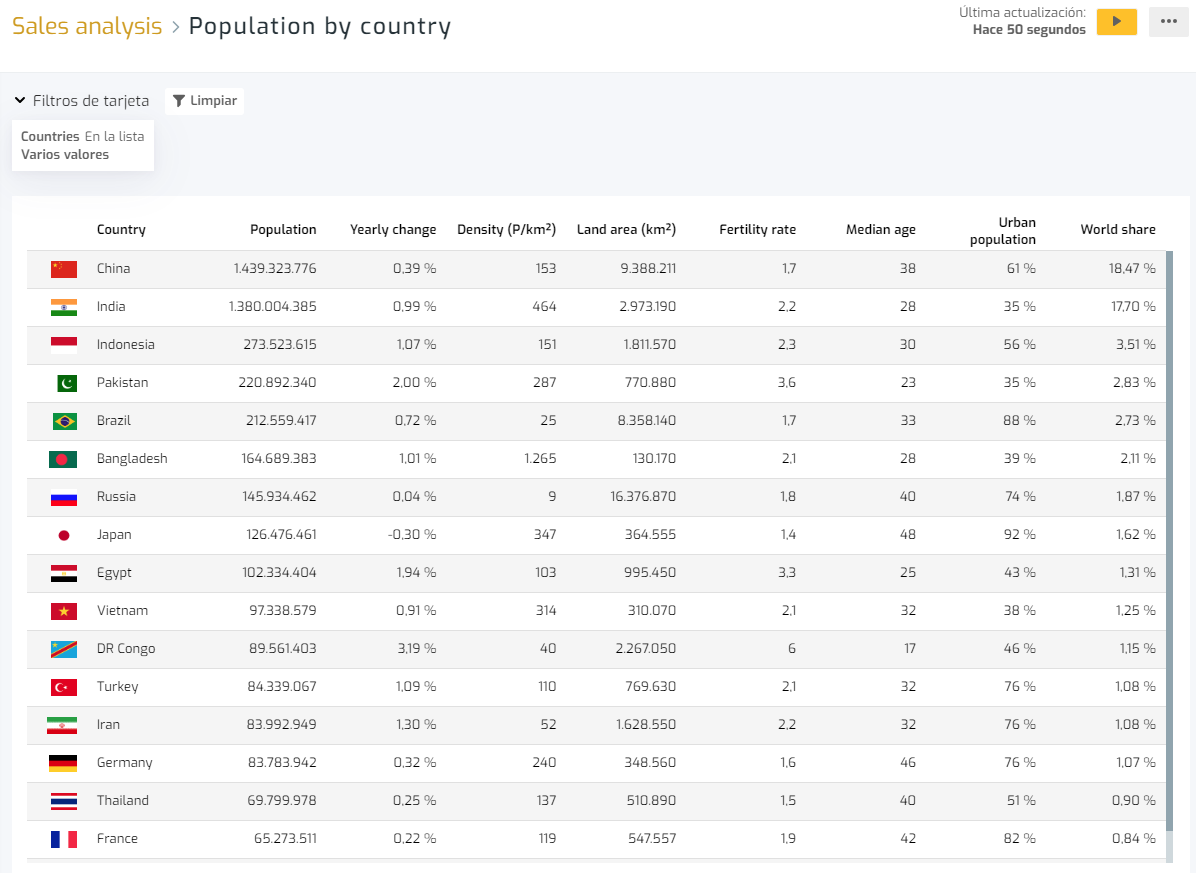 New styles of card titles. The importance of design and image is increasingly relevant to offer users more careful visualizations. We start the customizable styles to come, with new more minimalist styles for card titles. Soon more visual customizations can be applied to Biuwer Cards.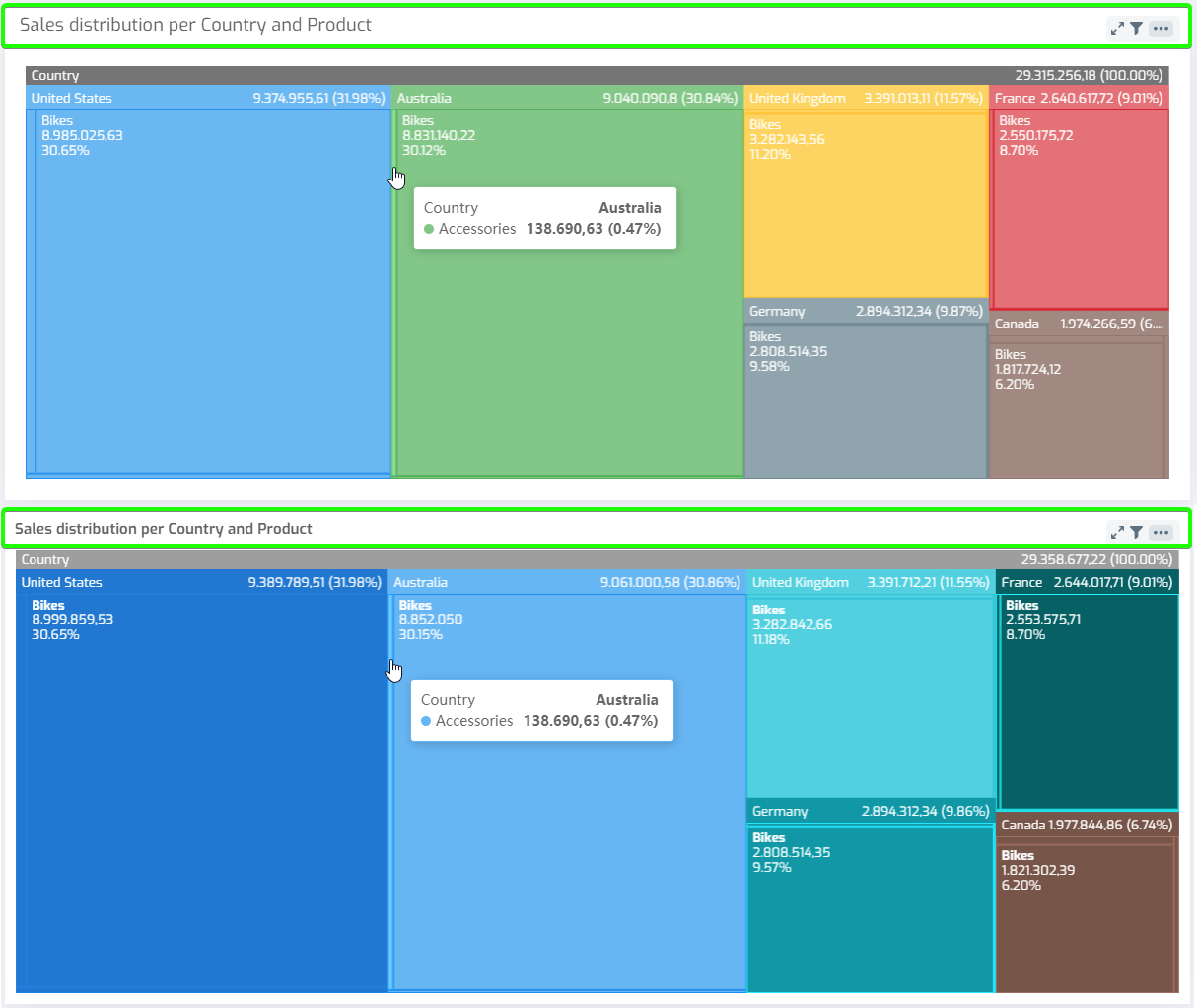 New context menu for multiple actions. When several actions are defined on the same interactive element, the user is shown a context menu with the name of the action to select between them.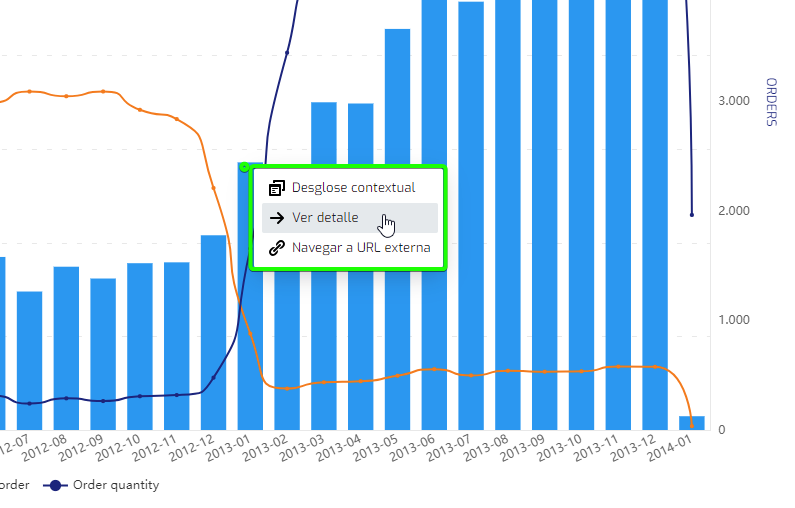 New basic user pack addons. To get the data visualizations to all your users, in addition to the basic users included in your plan, you can now configure with greater control between a set of basic user packages, with packs of 25, 50, 100, 250 and 500 units.
Filter values with URL parameters can now be applied in the actions system. This use case is quite powerful as it allows automatic filter configuration via URL parameters and these values are taken into account in the available Biuwer actions.
In Data Card Editor queries, the same field can be added more than once. This functionality allows, for example, to obtain the sum (SUM) of a field and the average value (AVG) of the same field, in the same query.
Improvements:
Payment flows by credit or debit card have been improved, with automatic notification emails.
Content lists have been improved through virtualization to increase usability and speed, for thousands of simultaneous items.
The types of data coming from JSON structures have been better controlled in the visual elements, since depending on the cases, data could be displayed incorrectly.
The export of data to CSV / Excel files has been improved again.
The Biuwer Share application (the one used to embed content in third-party applications) has been optimized for improved load times, reduced use of resources and fewer data exchanged.
Filters usability has been improved, to allow to include and exclude values more easily. The check shown before the search box allows you to include all or none of the elements as before, but the ability to include or exclude values depends on the "Exclude" check after the search box.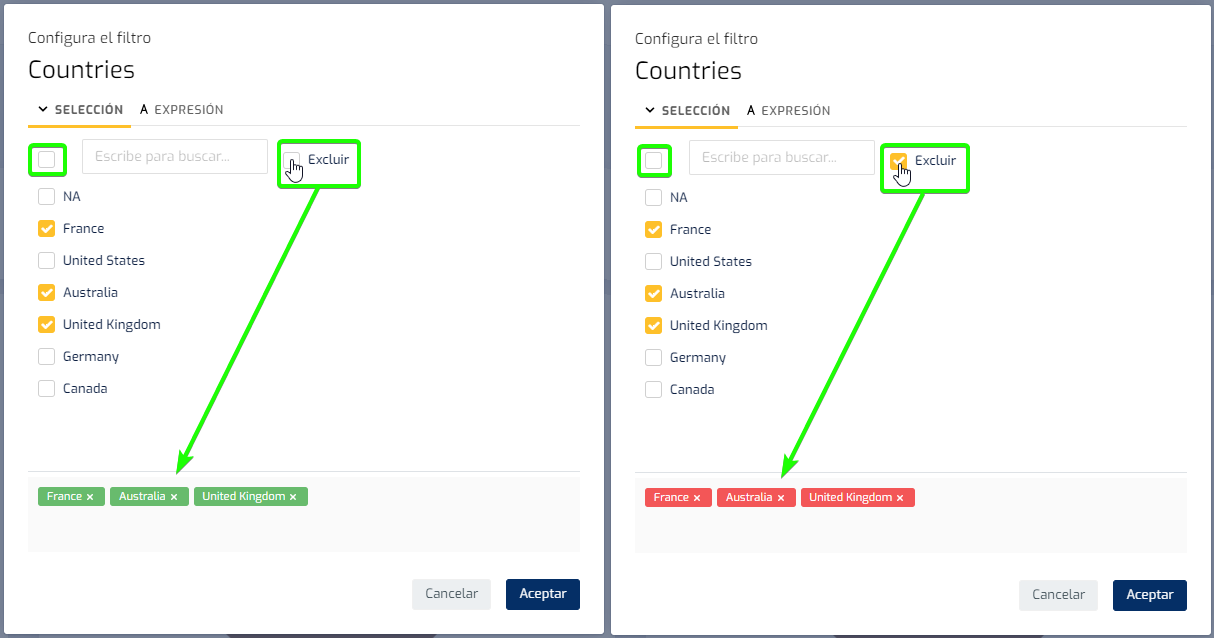 Bug fixes:
Card Actions configured in the corresponding dialog are correctly applied in all cases when configured from a Page.
After some incorrect results have been reported when launching data queries including special characters such as ? or ' these have been included in the Biuwer query engine so that they are taken into account.
Fixed some vertical scrolls on Cross Table Cards.
Fixed data export to Excel when a field title has been set to empty by the user.
An error in the percentage calculation shown on the Tooltip has been corrected in Speedometer charts.
Fixed a reported bug when applying conditional styles on charts.
The default values in "Date and Time" filters now include the last day of the interval selected by the user.
Other minor fixes.