November 22, 2023
Biuwer 1.16
New functionalities:
New action system: New functionality that allows you to create actions in the data cards. There are three action types: navigate to card, navigate to page and navigate to an external URL.
Navigation actions allows you to navigate to a destination (card, page or external URL) by clicking the elements of a card. For instance, in a KPI card, you can click in the indicator value and navigate to another card where you can see the detail of that indicator.
Actions are also available in other visualizations types, for example in vertical data tables.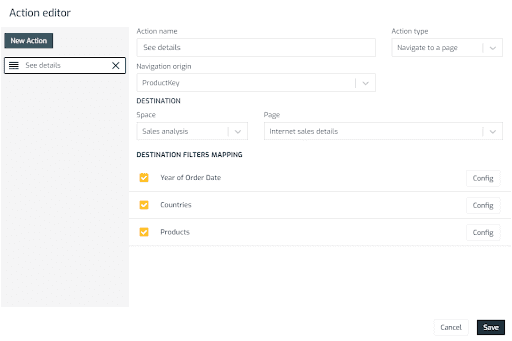 Bug fixes: