September 12, 2023
December 2020
New functionalities:
Biuwer Maps: Added choropleth maps. From this version you can select symbol maps and choropleth maps. Biuwer users can create maps by regions or geographic areas adapted to each map using a set of available settings. Several types of maps styles are currently available, and custom maps can be added by contacting Biuwer user support.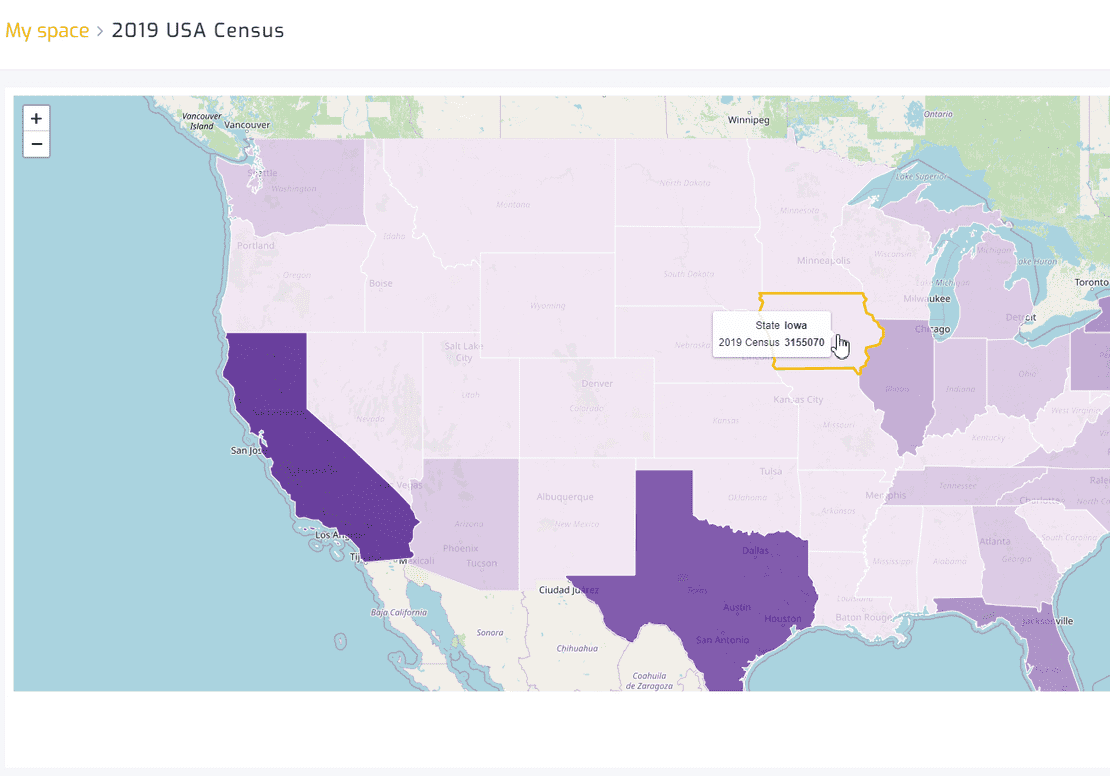 Data filter system: New sort functionality is added in field type filters. Filter items can now be sorted in different ways (Source, Ascending, Descending, Custom Sort) and sorting by another field is also allowed.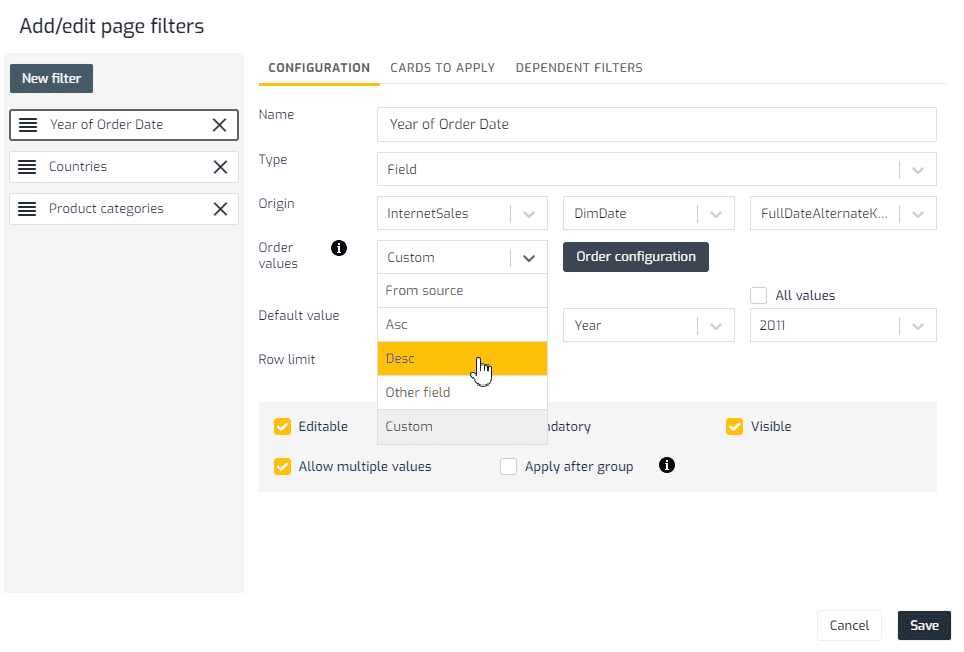 Improvements:
Data filter system: The user interface of the filter assignment dialog to the cards of a page has been improved.
Bug fixes:
Password reset email: Fixed a problem with the format of the email sent to the user.
Biuwer Maps: Visualization errors are corrected in two styles of maps.
Biuwer Maps: Error to represent fields of metric type in maps has been corrected. The aggregation function was not being applied correctly.
Data filter system: A problem in the selection of values in the multiple selection type filters is corrected
Vertical table: Fixed problem with interactive filters of date type
Embedding: Fixed problem that denied access to shared visualizations with authentication tokens created more than a month old
Data card editor: Fixed an issue with data synchronization for vertical table type cards.
Tooltips: Fixed problem that caused certain tooltips to flicker.
File importer: A problem is corrected when trying to add numerical data that caused it to not be parsed correctly.
Minor fixes