September 12, 2023
February 2022
New functionalities:
New charting system. The new charting system includes much more versatile and informative interactive tooltips, which make it easier to compare values to draw conclusions.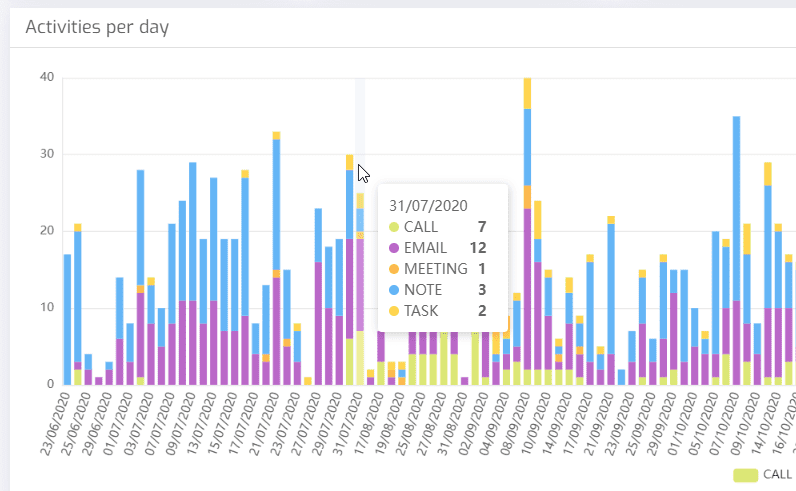 This is one of the recent major internal improvements in Biuwer, allowing us to include new chart types and advanced interactive functionalities with charts more easily. We are already working on funnel charts, which you will be able to use soon.
Space search. In the new space navigation, a search engine has been added to speed up the work in organizations with dozens or hundreds of spaces.
Conditional formatting using Boolean fields. You can now configure visual formats in cards according to the True / False value of Boolean fields.
Improvements:
Biuwer changes color: It is a subtle change, but the application has been modernized by including indigo blue as the main color. You will be able to see it in the main navigation bar, buttons, dialogs, etc.
The graphic design and usability aspects of the new content navigation system have been improved. Below you can see an example including the improvements introduced.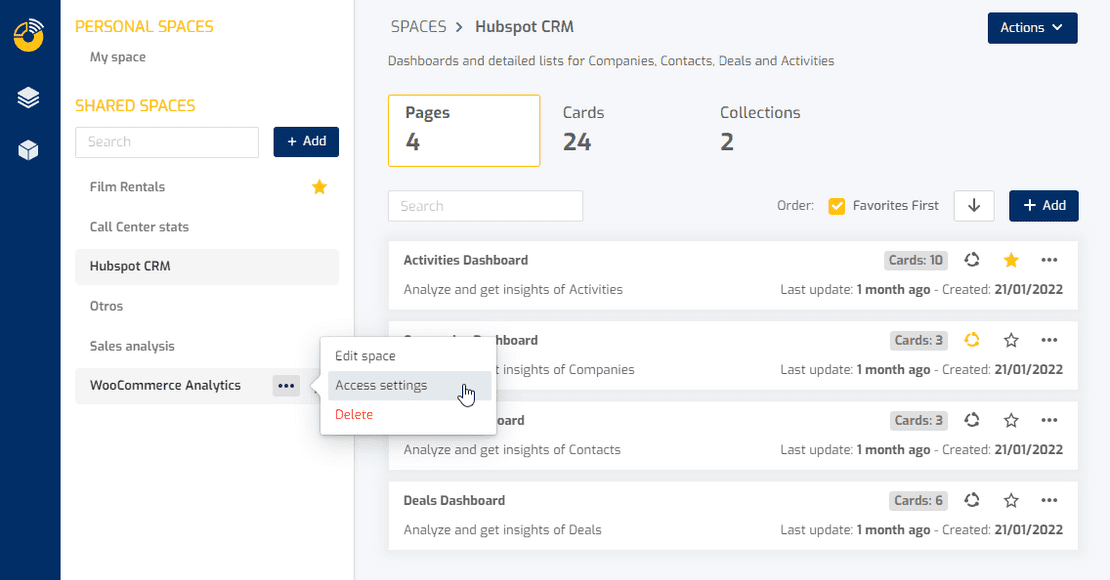 Standard Users are renamed to Advanced Users. This is simply a nomenclature change to better reflect what advanced users are capable of doing versus basic users.
We have unified the two types of User Groups available until now into one. From now on you can manage your users in groups, adding any type of users to them. Internally Biuwer will apply the maximum access levels and permissions depending on whether you are a basic user or an advanced user.
Possibility to hide fields in Cross Table cards. Now users can configure whether to show each field when configuring the display in cross table cards.
Bug fixes:
Charts: data labeling now works correctly in all chart types, thanks to the new chart system.
Card Editor: an occasional problem has been fixed when applying a custom sorting of values.
Filters: a bug has been fixed when configuring TOP filters, which are an advanced type of filter that allows to get the Top/Bottom/Interval values that meet certain criteria.
Other minor fixes.