November 22, 2023
January 2022
New functionalities:
New navigation system for content: We've included a new navigation for Spaces, Pages, Cards and Collections, with the objective of being even easier to access data and navigate through content. We. We look forward to your feedback and improvements!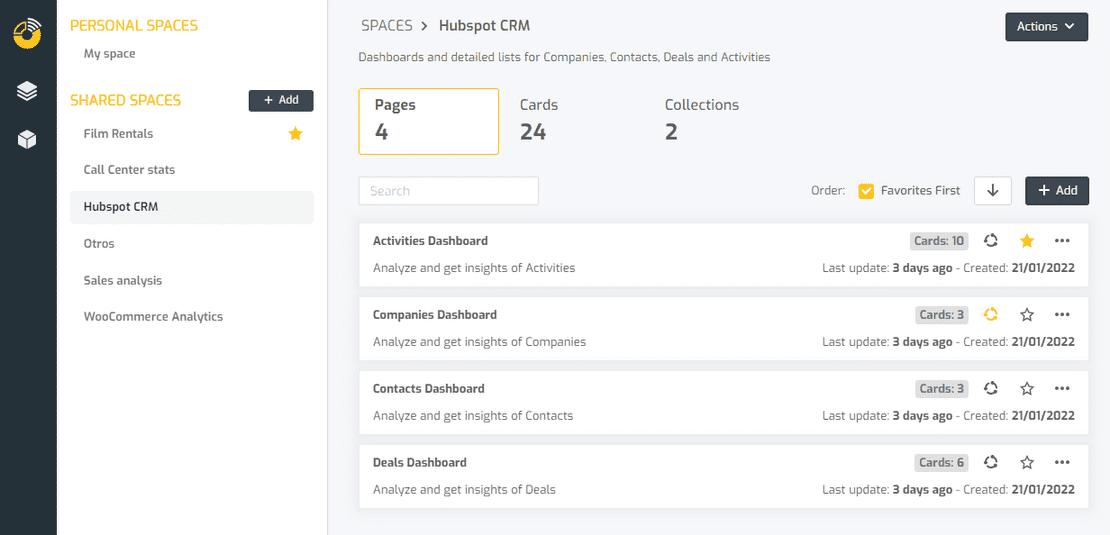 Improvements:
We've included the warning icon showing the "Row limit reached" in the Card Editor and the Card view screen.
The top right menu under Pages is displayed for all users, including use with Embedded Analytics.
Bug fixes:
Card Filters: Fixed an issue that did not display card filters on pages.
Some tweaks have been made to the new Space navigation.
Other minor fixes.