November 22, 2023
December 2021
New functionalities:
Time zone in the query engine: From now on, Biuwer users can configure when to take into account time zones to display data at the hour level correctly. This functionality is especially relevant when analyzing different data systems, which generate data with different time zones and especially affects users geographically located in different time zones.

New "WooCommerce" connection. The connection to WooCommerce, the electronic commerce tool of Wordpress, the most used content manager for websites in the world, is now available. With this connector, users can easily analyze all the data of their online store directly in Biuwer, with automatic updating of data according to the established schedule. We have many improvements related to e-commerce planned in the coming weeks.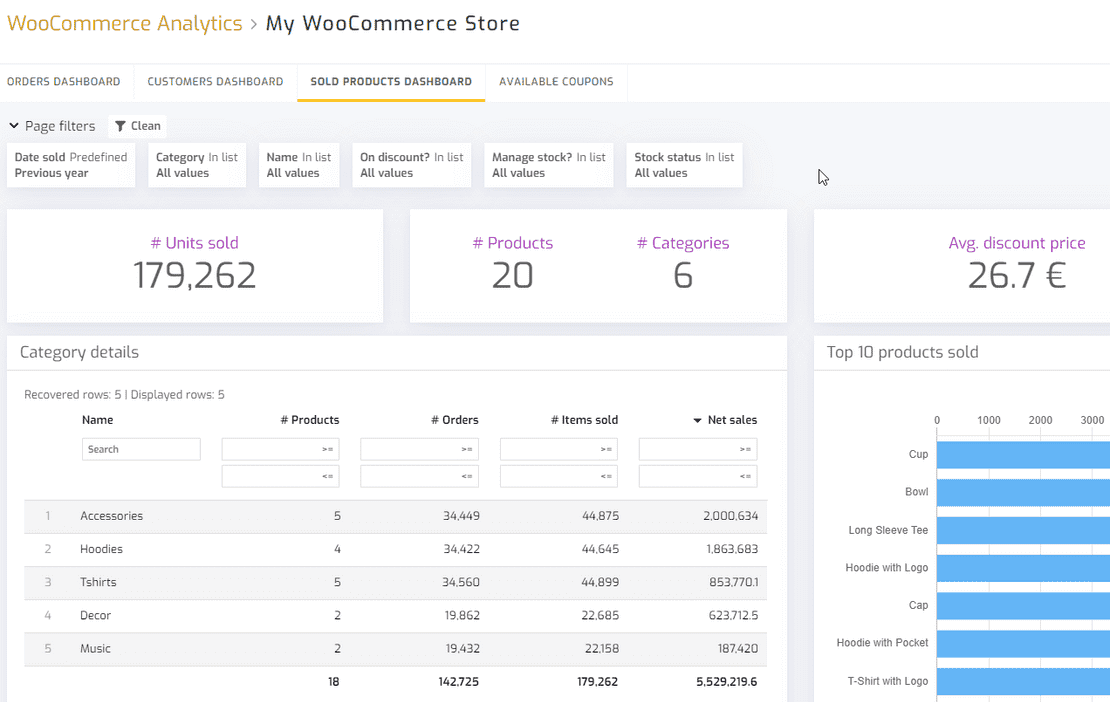 Improvements:
Cross Table Cards: The aggregation option is included in the cross table totals, so that the user can choose between an operation (sum, average, count, different count, maximum or minimum) or specify a formula.
Time of Day (HH) level for Date type fields. Users can now analyze the data produced at certain times of the day and also filter by specific hours of the day. These types of analysis are useful when we have information on daily activity produced at specific times and we either want to filter by certain time bands and/or show the activities produced at certain times. For example, visits produced at 6 p.m.
Data Center: A check has been implemented when removing Data Sets from Data Models, so now, if there are dependencies, the user will be shown which Cards and Filters use the Data Set that they want to remove from the Model.
Authentication and authorization: The login mechanisms have been improved, as well as the maintenance of the active session, so that you can continue working with Biuwer minimizing the number of times you have to identify yourself.
Bug fixes: