November 22, 2023
November 2021
New functionalities:
New "Hubspot CRM" connection. The connection to Hubspot CRM is now available, users can connect their accounts of this popular CRM to automate data collection and analysis in Biuwer.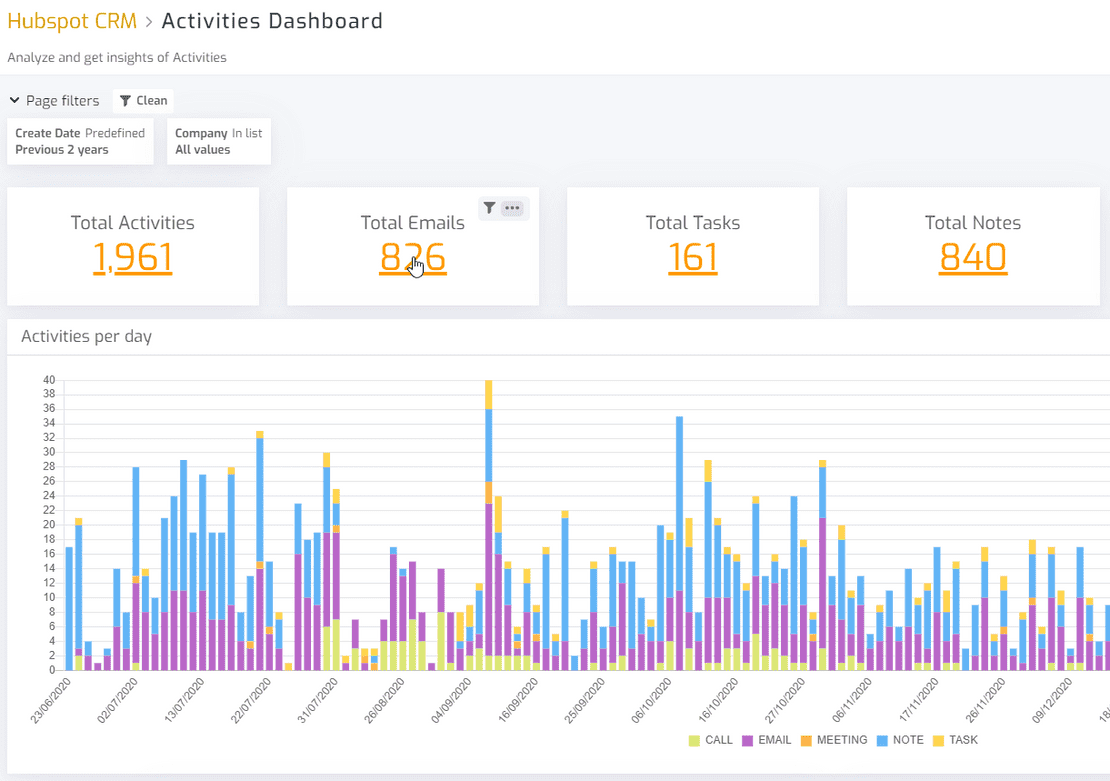 Embedded analytics: Users can now export a full page as a PDF document when using the "Share" externally option. This can be done by accessing the page directly through the generated URL or embedded in third-party applications using the available methods.
Improvements:
Filter System: An update and improvement has been made to the filter editor and the filter usage dialog. In addition to design changes, the internal operation is faster, allows more records and better customization, especially the Date, Text and Number type filters, along with the formats applied to dates and numbers.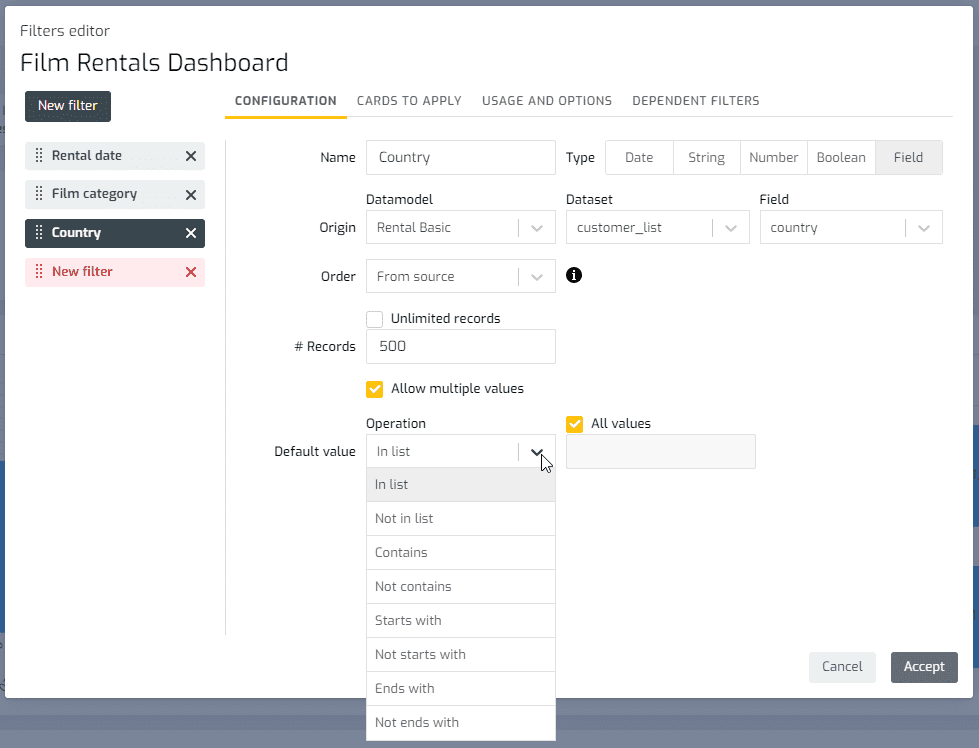 Content System: During the last months we have been working on the internal improvement of Biuwer, including data management, the query engine, and the update of Collections, Pages and Cards.
Orders: We have improved the order communication mechanism by email when they are automatically generated by Biuwer.
Bug fixes:
Query Engine: Following the query engine update, incorrect inclusion of JOIN and WHERE clauses is immediately detected and corrected.
Fixed a problem when changing the style of lines in axes of Chart type Cards.
Other minor fixes.