September 12, 2023
September 2021
New functionalities:
Card Calculated Fields: In addition to calculated fields in Datasets, users can now define calculated fields on cards. This functionality allows you to perform calculations with the data once obtained from the different data sources used in the cards. The calculated fields behave visually like one more, and can have different formats.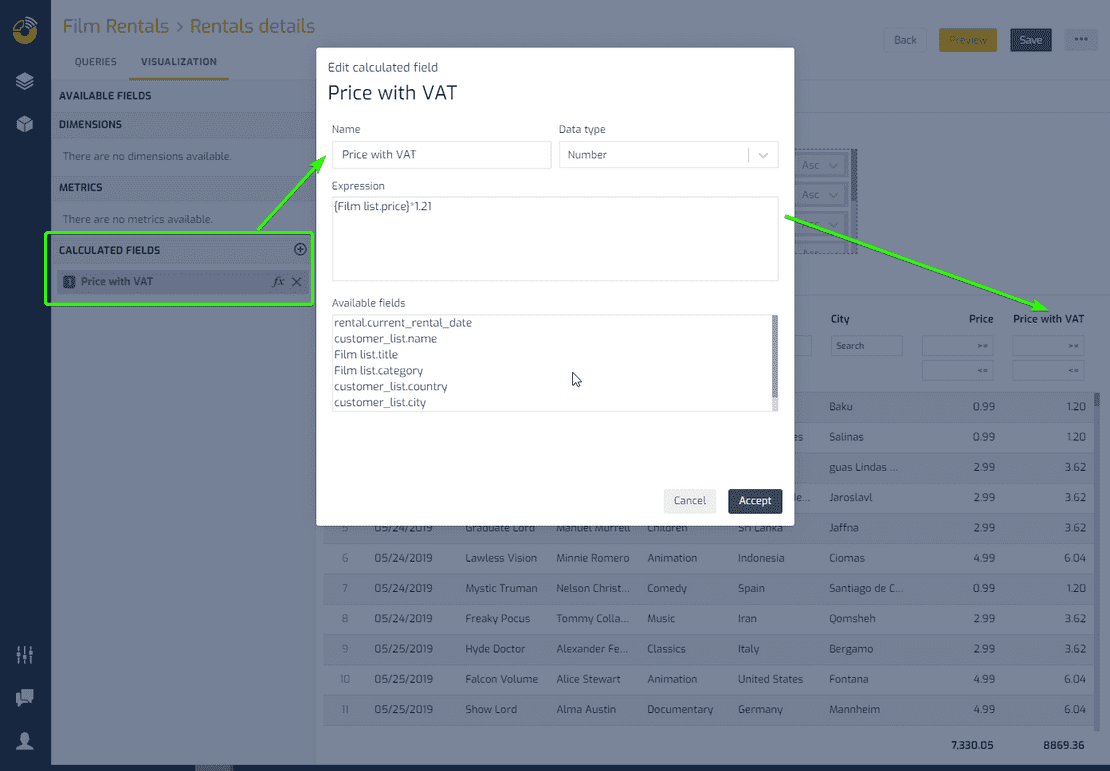 New pricing system: Pricing plans now include unlimited Basic Users (users to query data, known as read-only users) as well as unlimited content (Shared Spaces, Collections, Pages or Cards) and data. See updated pricing plans.
Improvements:
PostgreSQL connection: These connections now include in their configuration the option to indicate whether SSL is used and whether unauthorized connections are rejected (using the PostgreSQL parameter "rejectUnauthorized").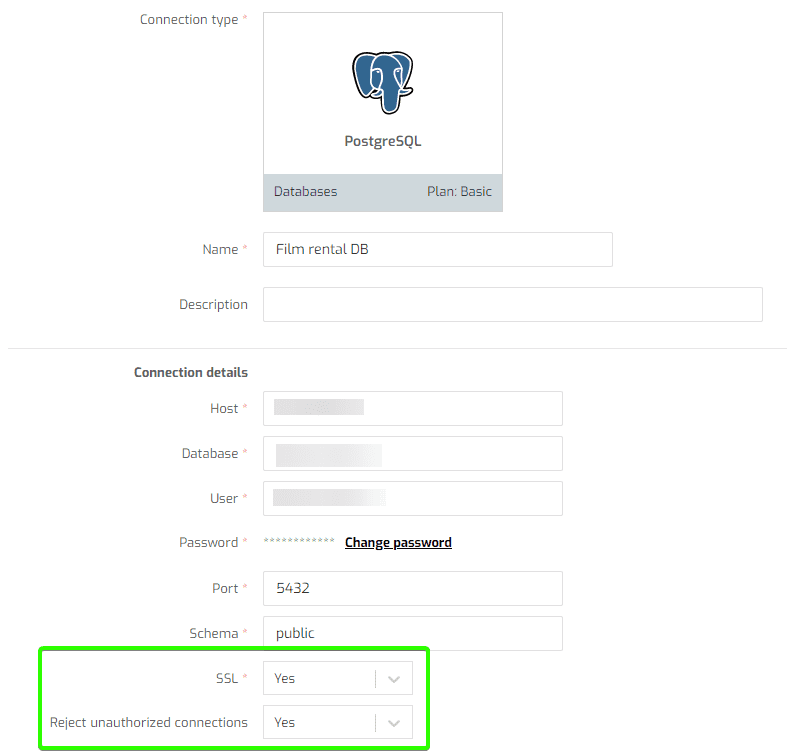 Connection to Google BigQuery: The authentication mechanism has been updated and the performance of the query system has been improved.
Oauth2 connections with Google: Due to the security and performance update announced by Google, it has been reviewed and confirmed that the length of the Oauth tokens in Biuwer by design, meet the requirements indicated by Google.
Data Export: Duration formats are now included when exporting cards and pages. For example, if a duration metric is configured with the format HH:MI:SS, the same formats will be used when exporting, that is, 2h:32mi:15s.
Data Export: New card calculated fields and their formats are also included when exporting data on cards and pages.
Data Export: The order of exported data records is now guaranteed to match the order configured in the application just before exporting.
Maps: tooltips support for multiple layers on different fields is included.
Content Management: Improvements have been included when duplicating and moving Pages and Cards.
Bug fixes:
Card Editor: Until now it was allowed to create a card with hardly any configuration, and this caused problems in some types of cards. The user is now required to configure the basic elements for each type of card (table, chart, map, etc.).
Data Models: Until now it was allowed to change the type of data models between Managed and Unmanaged, and vice versa, which led to not finding the appropriate Data Sets in each case. From now on a Data Model already created is not allowed to change the type.
Query engine (MongoDB): Fixed the problem that did not obtain data when a query was performed with a Lookup in MongoDB (in other databases it corresponds to a JOIN clause) including aggregation functions.
Other minor fixes.