November 22, 2023
February 2023
New functionalities:
New JSON files connector. More and more data is obtained in JSON (JavaScript Object Notation) format, such as those that REST or GraphQL APIs return to us when using them. From now on, you can analyze this type of data in Biuwer with the new connector to JSON files. To do this, after uploading the JSON file, you have to configure a field mapping, in a flexible way as shown in this example.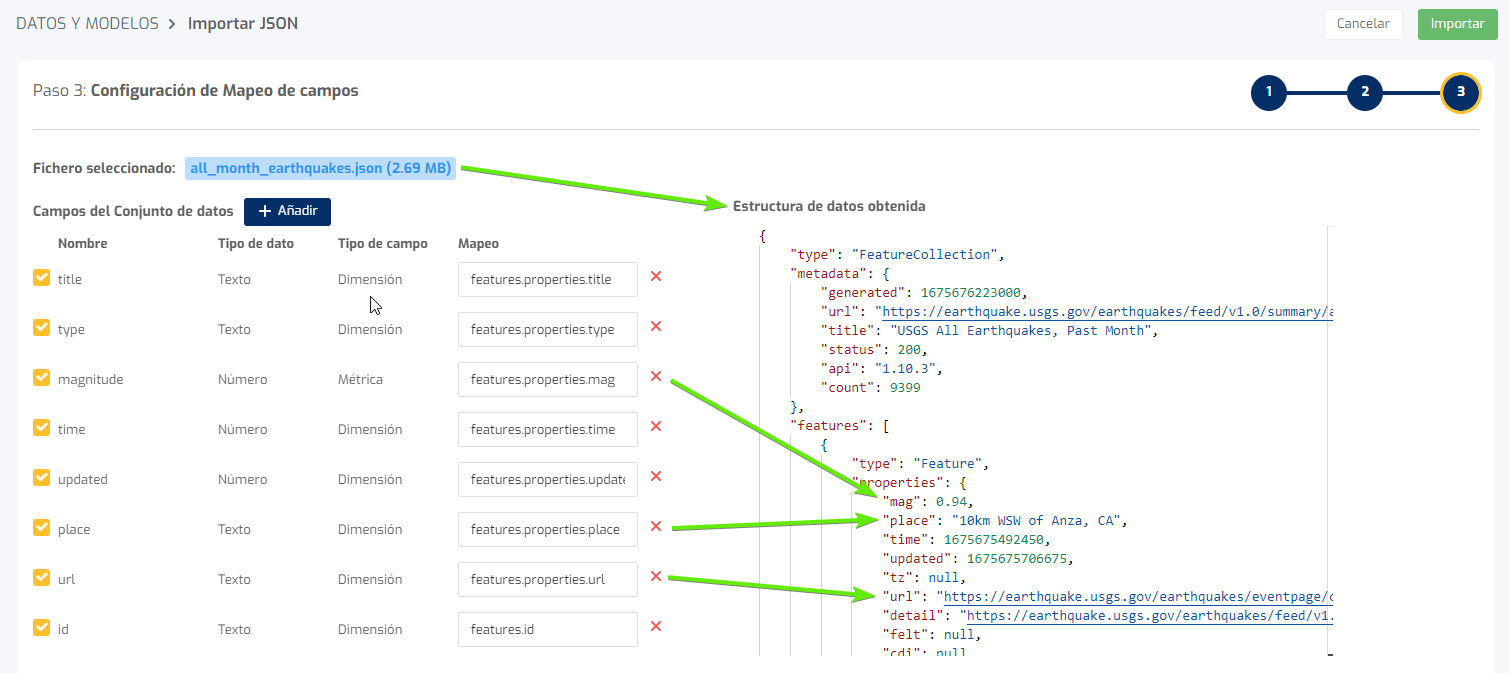 Promotional codes in Biuwer. Don't have your promotional code to start using Biuwer? Contact us, book a meeting, ping us on Social Networks and if your company applies, we will give you a promotional code with which you will get a discount to apply when you buy your plan in Biuwer.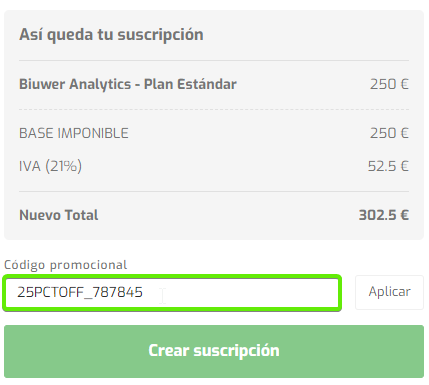 Improvements:
Radar chart. Several improvements introduced in radar type charts, with support for multiple series, calculated fields, axis configuration, radar shape, divisions to display, etc.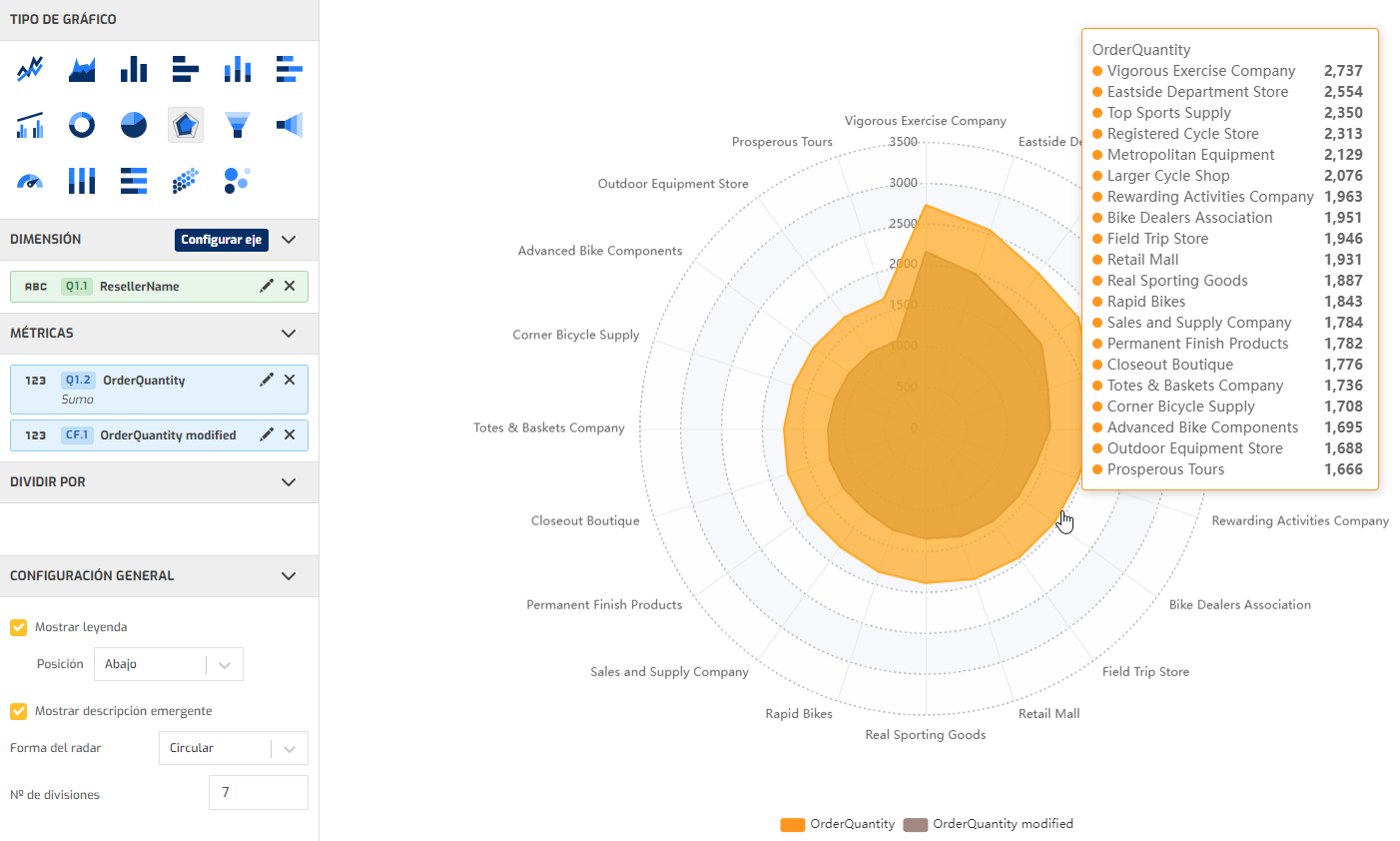 Improved visualization of data labels in charts that intelligently avoids overlapping.
Number formats in chart tooltips.
Improvements have been made for reverse engineering connections to MongoDB over cluster in Mongo Atlas.
Improvement in the management of groups of users, both from the Biuwer web application and from the public API.
The "Row limit reached" warning is showed in the Data Card Editor, when the row limitation is configured and it is reached.
Improved printing of content in Embedded Analytics mode.
Bug fixes:
Fixed mismatches in conditional formats and filters applied by URL parameters on boolean fields.
Fixed dependencies for deleting connections to Cloud files (Google Sheets, Notion, etc.)
Other minor fixes.