September 12, 2023
July 2022
New functionalities:
New "Notion" connector. Are you a Notion user and need to analyze in detail the data you manage in this tool? From now on, you can create a connection in Biuwer that automatically synchronizes the data contained in any Notion data table. Set the update periodicity, analyze and share Notion data together with other data sources in a single place.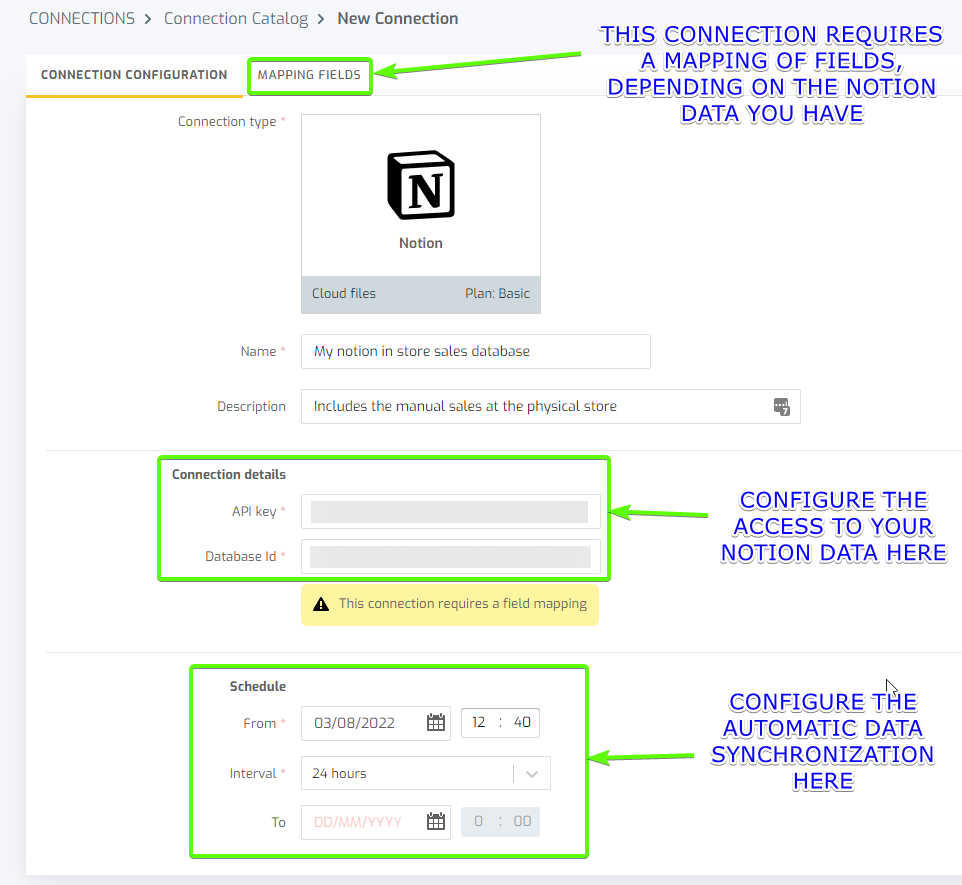 Customized maps for an organization: We have included as a new functionality in map cards, the option to configure custom polygon maps that are private for a specific Organization. This way you can use Biuwer maps for very specific use cases with polygons that you define in your project. For example, map of areas of a city, map of international sales distribution, map of census tracts of specific cities, map of neighborhoods, etc.
Do you need a customized map? Contact us and we will help you to set it up in Biuwer.
Improvements:
Time-of-day level analysis on Datasets managed by Biuwer: From now on the date and time fields of Datasets managed by Biuwer allow you to choose the time of day level, so you can go into detail to analyze, for example, which are the busiest times of the day, sales or incidents (depending on your industry and project).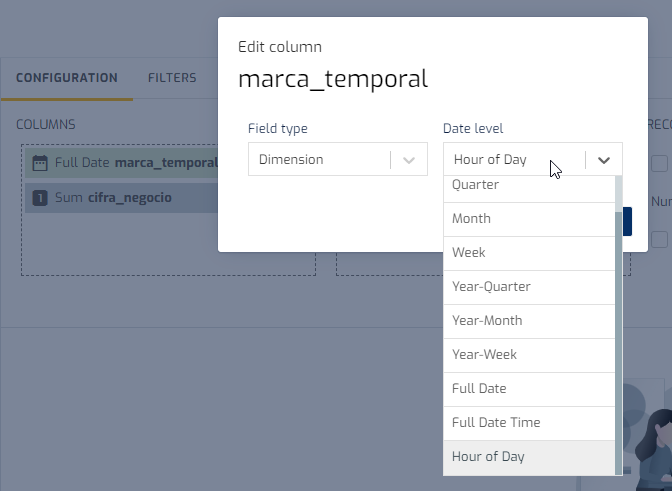 Google Sheets connection: In addition to being able to locate your Google Sheet documents using a simple search engine, we have included the option to specify the document ID manually.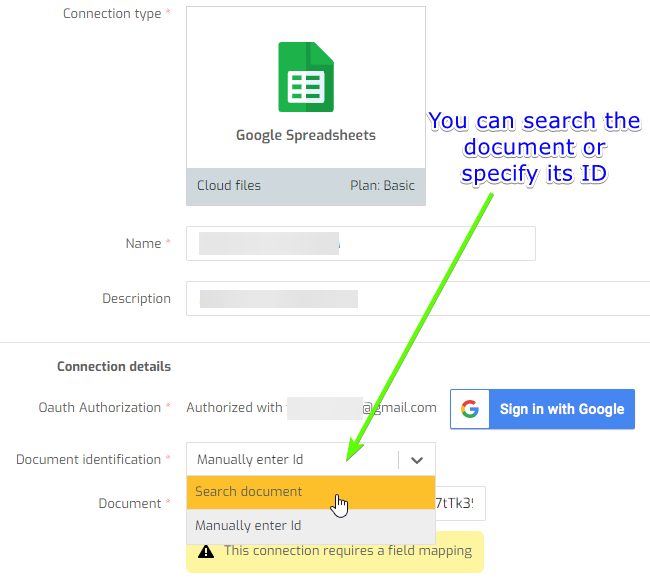 Customer support system: We have modified the chat and customer support tool to allow better interaction and communication. This allows our team to assist users in the use of Biuwer and solve any problems that may arise.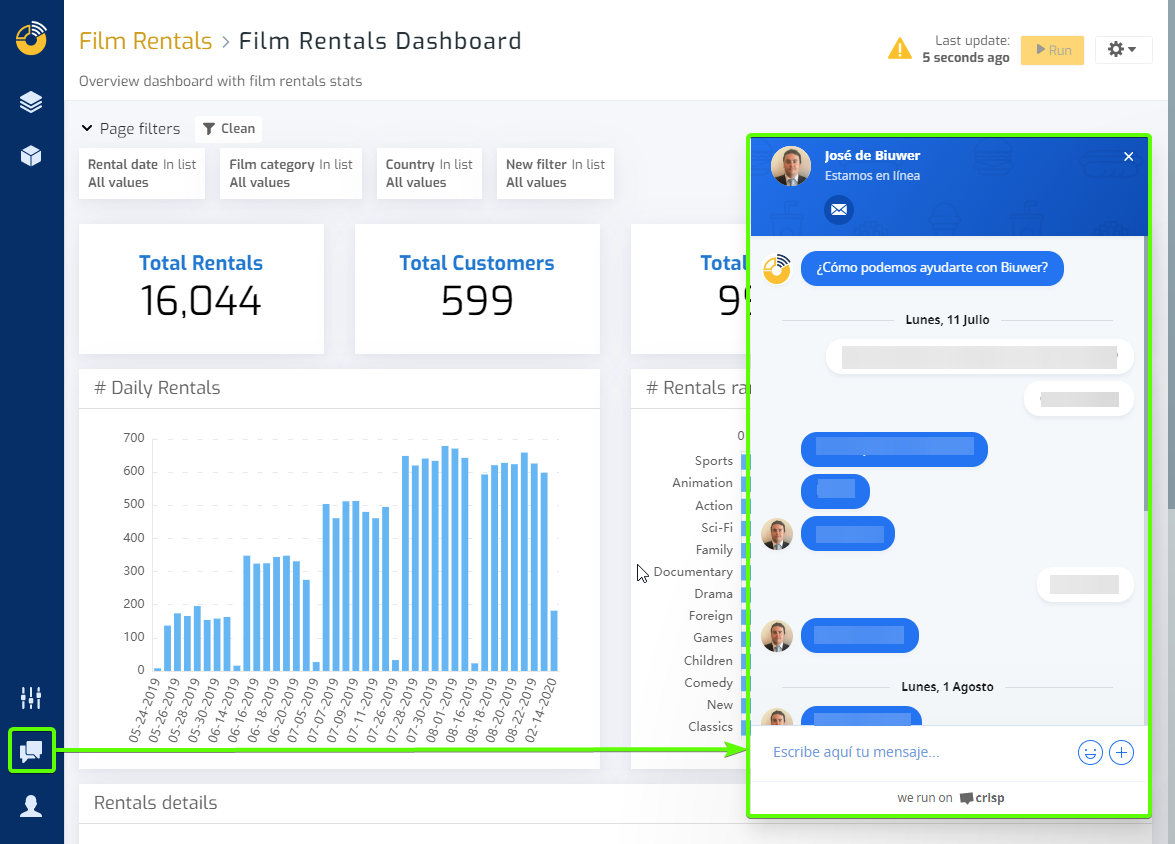 Managed data sets: The functionality to create and manage calculated fields in the datasets managed by Biuwer (data coming from APIs, cloud tools, files, etc. that are not in a database) has been included.
Bug fixes:
Holded connection: Fixed an error when obtaining sales quotation type documents (estimates).
Google Sheets connection: In the absence of information in a cell marked as a number, the value 0 was loaded. This is not quite correct in some cases, so from now on the cell value is treated as NULL.
Other minor fixes.