September 12, 2023
June 2022
New functionalities:
New chart type "Funnel". This type of chart can be very useful to visualize the performance achieved in multi step processes. For example, you can visualize your marketing campaigns performance, seeing the evolution of users along their journey, from first visit to purchase or other types of conversions.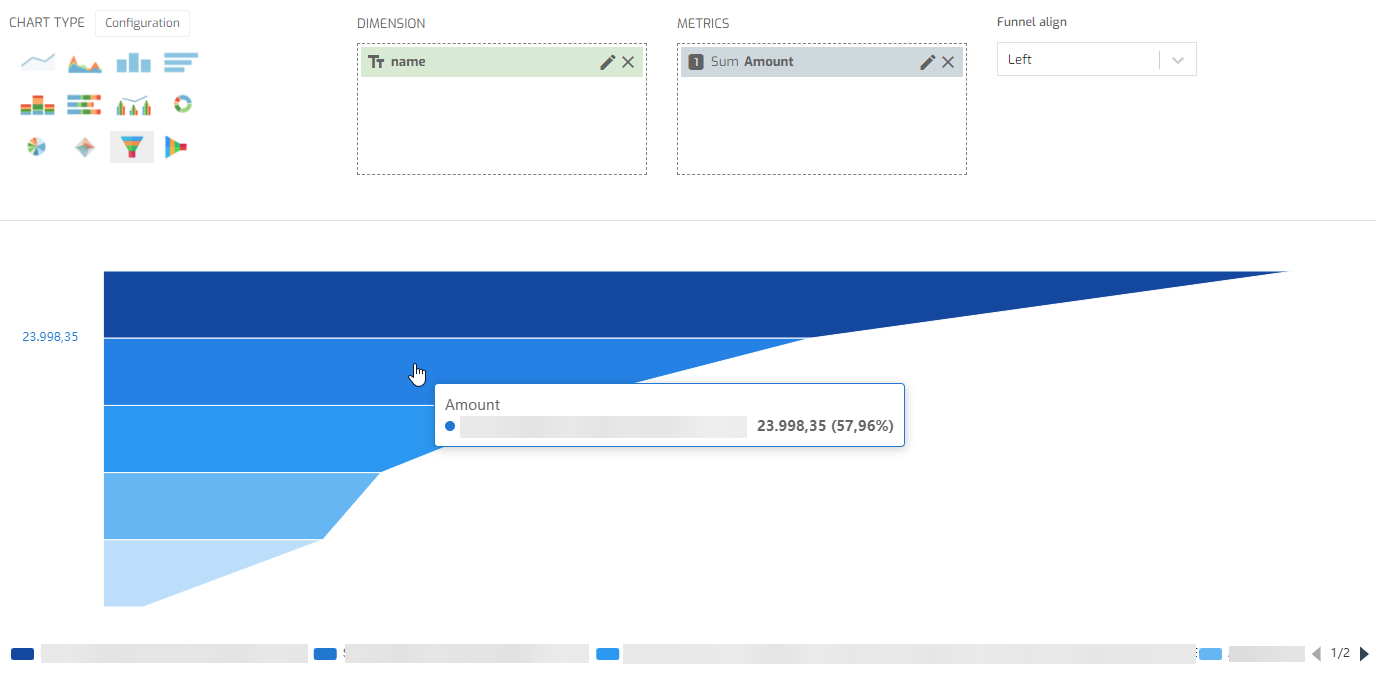 New connector "Google Sheets". Now you can create a connection in Biuwer that automatically synchronizes the data contained in any Google Spreadsheet. As other similar connections, data will be automatically updated with the periodicity you set up. For example, if you use Google Forms to obtain feedback or any other information, the data will be kept in a Google Sheet, that you can analyze in Biuwer platform with the rest of your data.

Comparisons of data with previous periods. We have included in the Card Editor new functions that you can use in Calculated Fields to easily compare data with previous periods. This feature enables you to compare your data against past periods, such as, the previous day, the previous week, the previous month, the previous quarter and the previous year. See how it works in Comparisons with previous periods in Biuwer Docs.
Improvements:
Files importer. We have included several improvements to make it even easier the management of importing data contained in files (CSVs, Excels).

Now you can name the new dataset as you want from the import page. The default name is automatically the name of the file you upload to Biuwer
The field mapping has also been improved. You must provide a valid name for each field mapped and it's easier to create new fields or select previously created ones.

Application type data connections. Now you can delete your data connections of type application, which will also safely delete the data stored in Biuwer Data Warehouse and the processes that automatically retrieve and synchronize your data. This applies for example to connections like Hubspot CRM, Google Analytics, Holded, Google Sheets and so on.
Bug fixes: