September 12, 2023
October 2022
New functionalities:
New data card editor. After an intense period working on the new card editor and a new data usage system in Biuwer, this is certainly the biggest functionality update to date. In addition to the most noticeable, the new graphical user interface, a multitude of improvements have been introduced, such as the possibility to have multiple data queries on all cards, optimizations for advanced calculated fields o a reduction in the bandwidth required for data, a considerable 60% lower than before.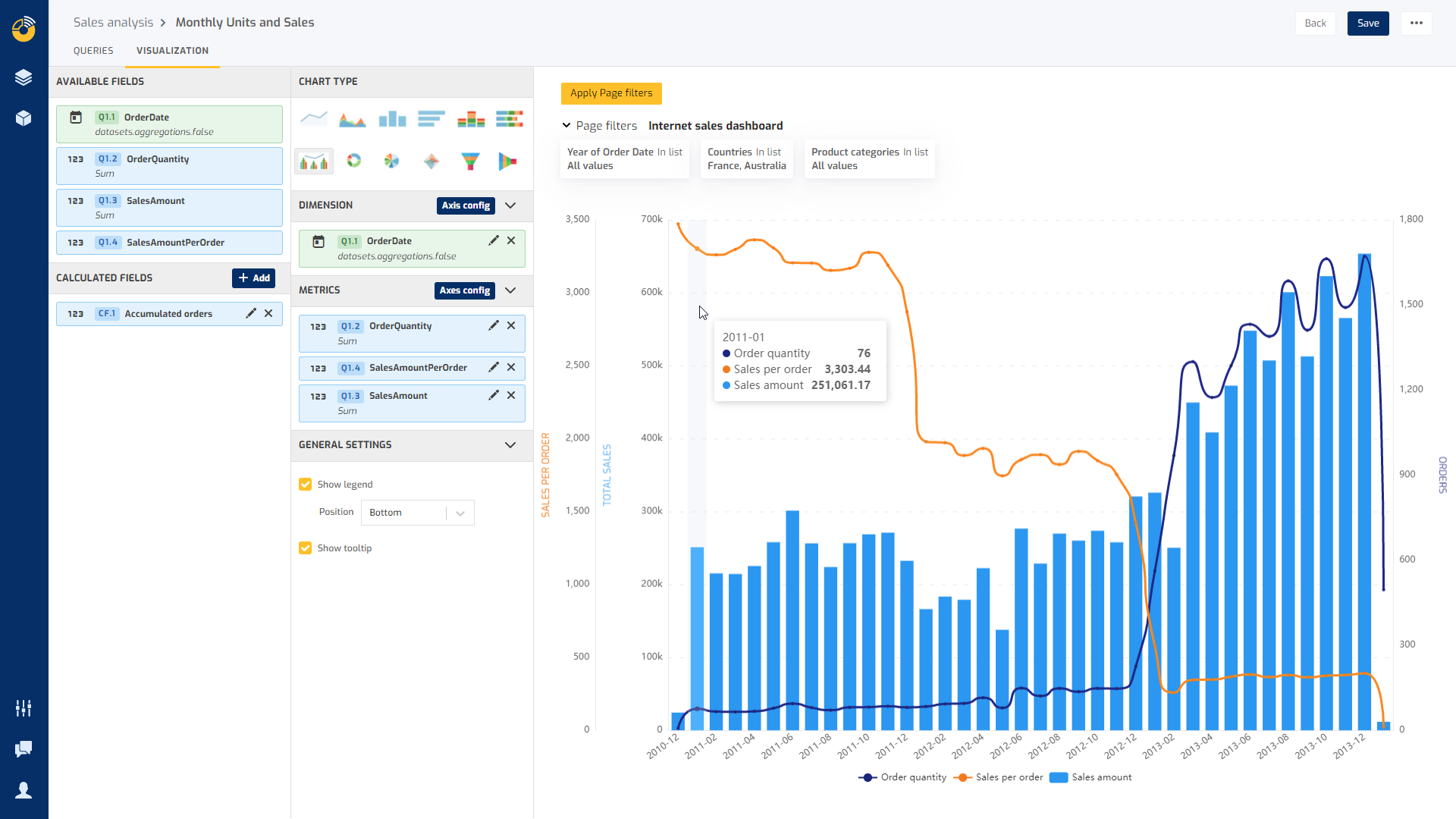 Combination of Data (Data Blending). We often have data scattered in different sources (databases, files, cloud applications, APIs) and we want to cross-reference different data in a calculation. This functionality is called Data Blending and is now available together with the new card editor. Simply set up two or more queries and specify how you want to combine the data so that you can use the fields directly or in calculated fields. The possibilities are literally endless: ratios, differences, time evolutions, accumulated, percentages with respect to totals, etc.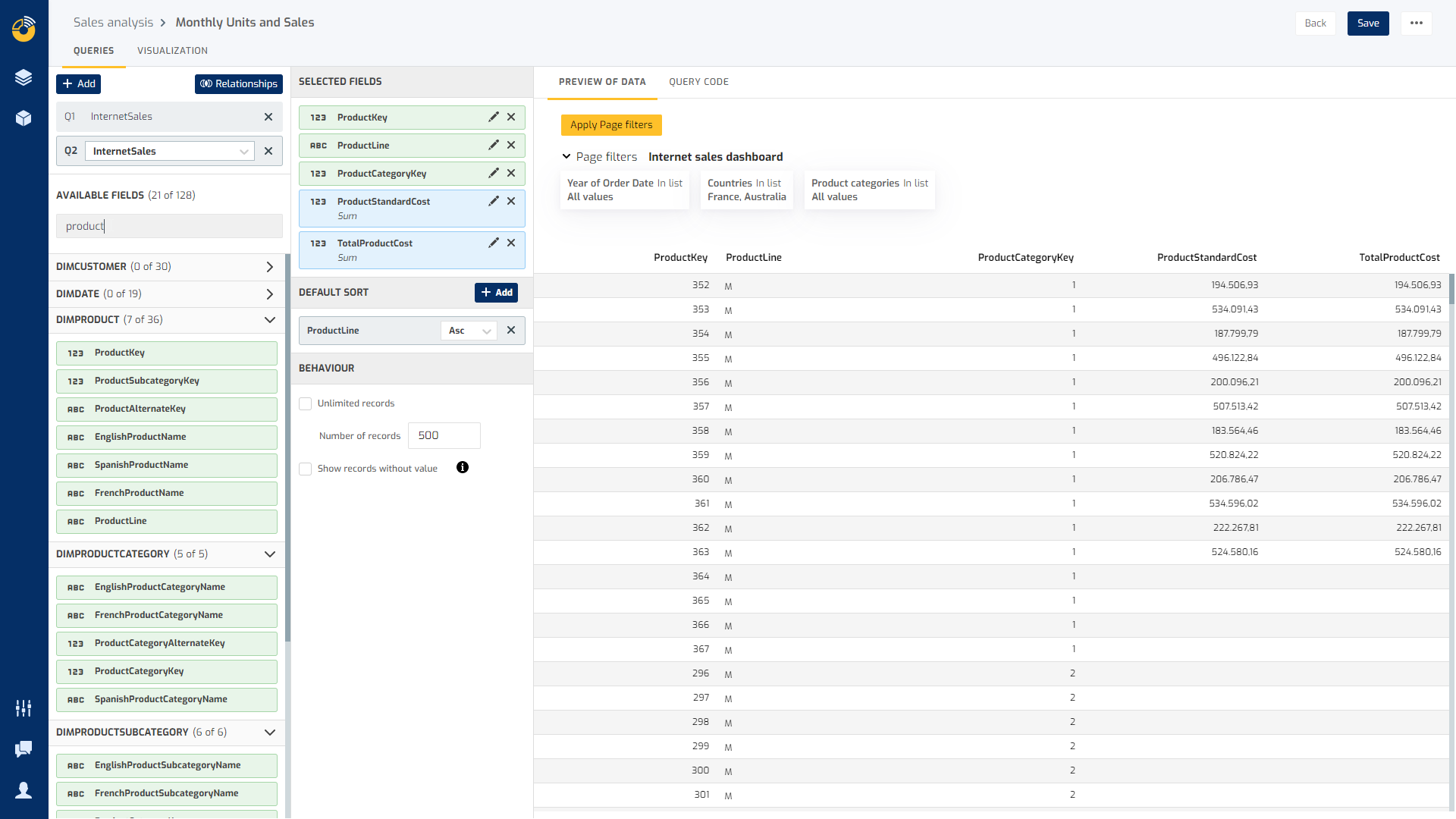 Bug fixes:
SSH connections: When connecting to data sources that are databases, a problem with connection via SSH in bastion mode, which in some cases did not work correctly, has been fixed.
Other minor fixes.